Heating Oil – Sterling, MA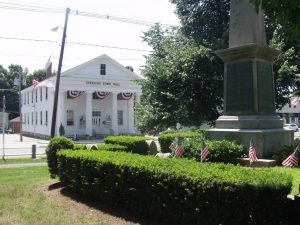 Sterling, a part of Worcester County, is home to just over 7,000 residents. Prior to its incorporation in 1781, the town was known as the Second Parish of Lancaster. It was also known by its Native American name, Chocksett.
Radio Oil services the town of Sterling and frequents the area several times a week. We provide the area with heating oil, diesel fuels, gasoline, and lubricants and metalworking fluids. As a one-family owned business since 1922, we stand to deliver only quality products to local homes and businesses.
Did you know… Sterling is the birthplace of Ebenezer Butterick, the inventor of the tissue paper dress patterns. This technique revolutionized home sewing.