Lubricants & Metalworking Fluids
Not familiar with the lingo? Access our Lubricants Glossary
We Offer Technical Solutions in Fleet, Automotive, and Industrial Lubricants!
Radio Oil Co., Inc. has been supplying top quality lubricants and metalworking fluids throughout Southern New England to industrial, fleet, construction, and automotive customers since 1922.  We provide fleet and plant surveys, used oil analysis, installation of lubrication equipment, prompt service, and award winning customer service.  Click on any of the logos below to find out more about that company and their products we offer.
We Truly Are Your LUBRICATION SOLUTIONS PARTNER!
Petro-Canada America is a world leader in lubricant technology. Their product line includes over 350 finished lubricants made from group 2 and group 3 base stocks, yielding synthetic-like performance.
Fuchs Lubricants Company is a leader in metalworking fluid technology and industrial lubrication. Their plants are located in most countries throughout the world.
Founded in 1901, Gulf oil is one of the industry's oldest and most trusted names…focused on innovation, value, and quality.
Penn Grade 1 High-Performance oils are formulated to meet the demands of performance and vintage car engines. These products are known for increased levels of "zinc" (ZDDP) that provides excellent protection for engines utilizing "flat tappets" or roller cams.
The D-A Lubricant Company offers a complete line of performance engineered products and services designed to keep your equipment operating at maximum efficiency.
Lubricants & Metalworking Fluids Coverage Areas: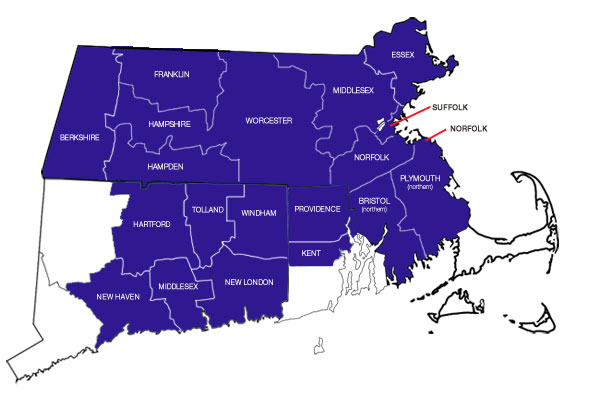 In Massachusetts we service all areas except Cape Cod.
In Connecticut we services the following counties:
Hartford
Tolland
Windham
New Haven
Middlesex
New London
In Rhode Island we service the following counties: